Russian Masterpieces on Display With NVIDIA Technology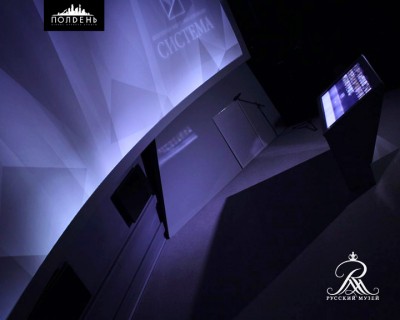 For more than 100 years after the 1898 opening of the Russian Museum in St. Petersburg, an admission ticket gave museum-goers access to some of the country's master works in painting, sculpture and iconography.
With the help of NVIDIA technology, visitors to the palatial complex of buildings can now view the works in sumptuous detail, and experience being museum curators, art restorers and exhibition creators as well.
This experience is made possible in the Russian Museum's new multimedia center, which chose NVIDIA Mosaic multidisplay technology and NVIDIA Quadro GPUs to showcase super-wide-format images in incredible resolution in the center's 22-seat cylindrical auditorium.
"The auditorium is very compact and one single projector can't display an image on the entire screen – the distance from the opposite wall is too short," said Vladimir Barzionov, technical director at CineSoft, a software developer for the center.
The output from multiple projectors needed to be imperceptibly blended into a single image for viewers, which includes art experts who will use the center to study craquelures – cracks on a lacquered or painted layer of a painting – on images scaled to 8 meters (more than 26 feet) wide.
Effective and energy-efficient, NVIDIA Mosaic technology easily combines several displays into a single display with a total resolution of 3,600 х 1,080 pixels, without creating gaps or the superimposition of projected images.
With this capability in place, the center enables visitors to get a behind-the-scenes look at museum activity, tour virtual paintings and normally inaccessible palace interiors, and even take simulated flights over St. Petersburg. Plus, the center can broadcast its events over the internet to the Russian Museum's nearly 100 associate branches across the country as well as to museums around the world.
The system lets operators choose, view and group images and video, create and save playlists, and control content broadcast to the screen and from or to the internet, all controlled by a touch interface. Lightproof and soundproof, the auditorium is also equipped with sound equipment, a special lighting system, a 50-inch plasma touchscreen for viewing and controlling multimedia content, and a webcasting system.
"This is the first solution in Russia and Commonwealth of Independent States countries that includes support for several projectors displaying onto complex geometrical surfaces and controlling the content with gestures," said Andrey Popov, executive producer at Polden, the firm leading the multimedia center's overall design.
Using technology to reach a broader audience appears to be a recipe for success. According to Vladimir Gusev, director of the Russian Museum, "Once people visit our virtual branches, they strive to get to the real Russian Museum."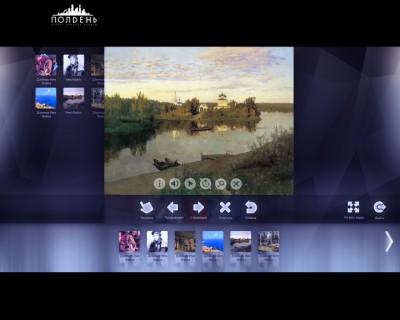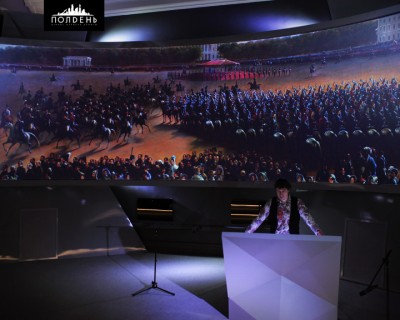 POLDEN
POLDEN COMPANY creates multimedia halls and installations for exhibitions, events, educational institutions. The company's core competence is design and construction while Cinesoft takes part in Polden projects as hardware consultant and software developer. www.poldenfx.ru
NVIDIA
NVIDIA (NASDAQ:NVDA) awakened the world to the power of computer graphics when it invented the GPU in 1999. Since then, it has consistently set new standards in visual computing with breathtaking, interactive graphics available on devices ranging from tablets and mobile phones to notebooks and workstations. NVIDIA's expertise in programmable GPUs has led to breakthroughs in parallel processing which make supercomputing inexpensive and widely accessible. The Company holds more than 1,900 issued patents worldwide, including ones covering designs and insights that are essential to modern computing. For more information see www.nvidia.com.