Sorry, this entry is only available in Русский.
On March 5, 2013 at 12.00 pm the ATM Center of Film Production in Warsaw opens a presentation of MEDIO - a brand new multimedia technology by Cinesoft Ltd., a specialized M&E technology developer from Moscow, Russia.
The globalization and the pressure of the global mass culture on the modern society makes us all be more and more concerned on how to save, preserve and popularize the culture that is real and authentic - classic fine arts, history, language - in a word, everything that makes up the national identity and tradition.
The issue is the most important for our young generations, being brought up in the borderless world of Internet and global commodity. Museums, with their cultural values and historical knowledge, must do their best to win the time and attention of the audience from other leisure options - TV, social networks, videogames, etc.
The winning strategy to boost up the competitive power of museum exhibitions is not to confront the modern technologies, channels and formats, but on the contrary, to adopt them and promote the accumulated cultural heritage in a more lucid, entertaining format.
This strategy has been developed and successfully applied by many museum institutions, and it even got its own name - "Infotainment", formed from two key components - "Information" and "Entertainment".
The presentation is devoted to the infotainment applied technology, named MEDIO, which has been developed in late 2012, with the State Russian Museum in Saint-Petersburg as its early adopter.
MEDIO is tailor-fit for museums, art galleries and exhibitions, providing a unique set of features for onsite and online multimedia presentations. The system lets presenters choose, view and group images and videos, create and save playlists, and control content broadcast to the screen and from/to the internet - all controlled by a touch interface.

Schedule:
- First Session: 12.00 - Press, museums technicians and decision makers
- Second Session: 3 pm - Companies registered for the event
If you wish to visit the presentation and take part in the hands-on live demo, please send a query to Robert Mitrosz  robert.mitrosz@mitkom.pl or call +48 604797330.
About the presenters:
Cinesoft Ltd. was founded in 2009 by a group of IT engineers focused on Media & Entertainment. It is one of the few Russian software developers providing business applications for media management. This is the core business and the main expertise of the company. One of the latest interactive multimedia projects released by the company is the Multimedia Center of the Russian Museum. Cinesoft took part in the project as a hardware expert and a software developer, taking over the end-to-end MEDIO complex deployment. The company's headquarters are in Moscow, Russia.
ATM STUDIO Sp. z o.o.
384 Wał Miedzeszyński St., 03-994 Warsaw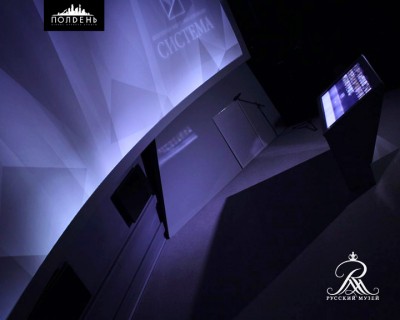 For more than 100 years after the 1898 opening of the Russian Museum in St. Petersburg, an admission ticket gave museum-goers access to some of the country's master works in painting, sculpture and iconography.
With the help of NVIDIA technology, visitors to the palatial complex of buildings can now view the works in sumptuous detail, and experience being museum curators, art restorers and exhibition creators as well.
This experience is made possible in the Russian Museum's new multimedia center, which chose NVIDIA Mosaic multidisplay technology and NVIDIA Quadro GPUs to showcase super-wide-format images in incredible resolution in the center's 22-seat cylindrical auditorium.
"The auditorium is very compact and one single projector can't display an image on the entire screen – the distance from the opposite wall is too short," said Vladimir Barzionov, technical director at CineSoft, a software developer for the center.
The output from multiple projectors needed to be imperceptibly blended into a single image for viewers, which includes art experts who will use the center to study craquelures – cracks on a lacquered or painted layer of a painting – on images scaled to 8 meters (more than 26 feet) wide.
Effective and energy-efficient, NVIDIA Mosaic technology easily combines several displays into a single display with a total resolution of 3,600 х 1,080 pixels, without creating gaps or the superimposition of projected images.
With this capability in place, the center enables visitors to get a behind-the-scenes look at museum activity, tour virtual paintings and normally inaccessible palace interiors, and even take simulated flights over St. Petersburg. Plus, the center can broadcast its events over the internet to the Russian Museum's nearly 100 associate branches across the country as well as to museums around the world.
The system lets operators choose, view and group images and video, create and save playlists, and control content broadcast to the screen and from or to the internet, all controlled by a touch interface. Lightproof and soundproof, the auditorium is also equipped with sound equipment, a special lighting system, a 50-inch plasma touchscreen for viewing and controlling multimedia content, and a webcasting system.
"This is the first solution in Russia and Commonwealth of Independent States countries that includes support for several projectors displaying onto complex geometrical surfaces and controlling the content with gestures," said Andrey Popov, executive producer at Polden, the firm leading the multimedia center's overall design.
Using technology to reach a broader audience appears to be a recipe for success. According to Vladimir Gusev, director of the Russian Museum, "Once people visit our virtual branches, they strive to get to the real Russian Museum."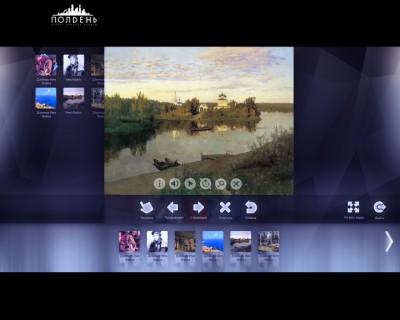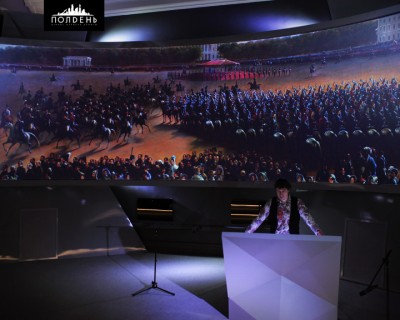 POLDEN
POLDEN COMPANY creates multimedia halls and installations for exhibitions, events, educational institutions. The company's core competence is design and construction while Cinesoft takes part in Polden projects as hardware consultant and software developer. www.poldenfx.ru
NVIDIA
NVIDIA (NASDAQ:NVDA) awakened the world to the power of computer graphics when it invented the GPU in 1999. Since then, it has consistently set new standards in visual computing with breathtaking, interactive graphics available on devices ranging from tablets and mobile phones to notebooks and workstations. NVIDIA's expertise in programmable GPUs has led to breakthroughs in parallel processing which make supercomputing inexpensive and widely accessible. The Company holds more than 1,900 issued patents worldwide, including ones covering designs and insights that are essential to modern computing. For more information see www.nvidia.com.
We gladly announce that today our render management software Duma is going open source with commercial support options.
- It was a predefined decision - says Konstantin Kharitonov, Cinesoft CEO. - Let me explain it: there are two kinds of render management software on the market - freeware and commercial (quite expensive, by the way). Both kinds have significant user support issues: support pricing plans for commercial products are sometimes too hard to afford, while freeware doesn't imply any support at all. This is critical sometimes because a render management software is not that easy to deploy and there are not too many people around skilled enough to do it (though these rare birds can be come across occasionally :)). That's why we made the Solomonic solution - let people take DUMA for free if they can use and tweak it by themselves. If not - we're here, ready to help them out for a reasonable reward.
Though we haven't yet uploaded DUMA to any online repository to make it available for the community as we must brush up the code and revise the current documentation first, you can request the DUMA package "as is" if you can't wait to put your hands over it - just email us at info@cinesoft.ru.
If you're interested in Cinesoft commercial support conditions and pricing, you can check it out here.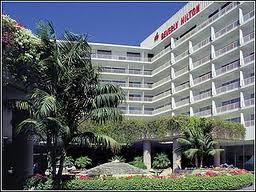 The 10th Annual VES Awards will take place on Tuesday, February 7, 2012 at the Beverly Hilton Hotel, LA, USA. The nominees for awards in 23 categories are announced, and we are pleased to congratulate our partners in Kiev, POSTMODERN company, nominated for Outstanding Visual Effects in a Broadcast Series with The Bomber project.
As far as we know, this is the first time in history when a CIS-based company is nominated for a VES Award.
So here are the particular people we are proud of:
Igor Gotsulyak
Dmitriy Kolesnik
Egor Olesov
Dmitriy Ovcharenko
We wish that these names already written in the short list, were also written in that cherished envelope, which will be solemnly opened on stage on February 7!
We keep our fingers crossed, guys!
The complete list of nominees is here.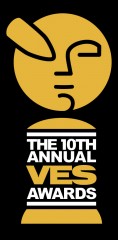 The Visual Effects Society (VES) is the entertainment industry's only organization representing the full breadth of visual effects practitioners including artists, animators, technologists, model makers, educators, studio leaders, supervisors, PR/marketing specialists and producers in all areas of entertainment from film, television and commercials to music videos and games. Consisting of a diverse group of more than 2,400 members in 20 countries, the VES wants to enrich and educate its own members and members of the entertainment community at large through a multitude of domestic and international events, screenings and programs.

Postmodern is one of the largest postproduction facilities in Ukraine. The portfolio of the studio consists of more than 2,000 commercials, 20 feature films and 100 music videos. Postmodern is a Cinesoft software distribution partner since 2011.
Sorry, this entry is only available in Русский.