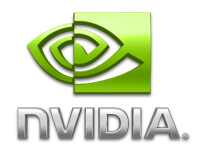 NVIDIA
NVIDIA (NASDAQ:NVDA) awakened the world to the power of computer graphics when it invented the GPU in 1999. Since then, it has consistently set new standards in visual computing with breathtaking, interactive graphics available on devices ranging from tablets and mobile phones to notebooks and workstations. NVIDIA's expertise in programmable GPUs has led to breakthroughs in parallel processing which make supercomputing inexpensive and widely accessible. The Company holds more than 1,900 issued patents worldwide, including ones covering designs and insights that are essential to modern computing.
For more information see www.nvidia.com.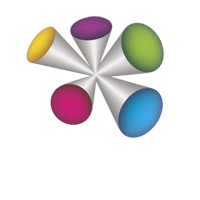 WACOM
A world leading manufacturer of pen tablets, interactive pen displays, and digital interface solutions. For over 20 years Wacom has been manufacturing and distributing innovational technologies , hardware and software solutions for professionals in the spheres of graphic design, photography, animation, 2D and 3D modeling, architectural design and also for personal use. Currently Wacom has a broad marketing and distribution network in over 150 countries around the world.
For more information please go to www.wacom.com

MIKOGO
Our official partner for web conferencing and remote support. We have integrated the Mikogo software into the Cerebro interface, so you can start desktop sharing sessions directly from within Cerebro. You can share your desktop content and Cerebro work with multiple people, such as colleagues or clients, in an online presentation. Mikogo is the easy and secure solution to sharing screen content in real-time over the Web. Anything you see on your screen, your presentation attendees will see on their screen.
For more information please go to www.mikogo.com
JC Systems Integration
The main aim of the Russian company JC Systems Integration (JCSI) is delivering of latest software and equipment for complete cycle of digital cinema production, fulfilling the virtual reality and industrial design projects.Drawing up technical documentation, installation and launching of the appropriate equipment. Training stuff and providing clients with quick and qualitative service.
At present JC Systems Integration stands in authorized partnership with such manufacturers as Apple, Autodesk, Cinevation, FilmLight, Pixar, Provys, Quantel, Qube Cinema, RED, ToonBoom, vizrt and many others. JCSI is a member of National Broadcasting Association and always takes part in international cinema- and TV-equipment exhibitions, seminars and different presentations.
www.jcsi.ru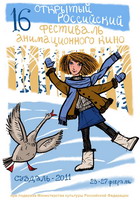 Open Russian Animated Film Festival
This is the only professional review of this branch in Russia. Each year national and Byelorussian studios present their works. The Festival's programme gives opportunity for the whole spectrum of animated films to be presented: full-length animated films, animated series, short films, social commercials and advertisement. Every artist, no matter whether he/she is a student of artistic Institution of higher education or an acknowledged master, has a possibility for this work to be reviewed by animation community.
www.suzdalfest.ru
POLDEN
POLDEN COMPANY creates multimedia halls and installations for exhibitions, events, educational institutions. The company's core competence is design and construction while Cinesoft takes part in Polden projects as hardware consultant and software developer.
By now the most noticeable joint project is Russian Museum multimedia hall in Saint-Petersburg.
www.poldenfx.ru